20.02.2020
During the second day of the orientation seminar the finalists walked through the city center and visited key public spaces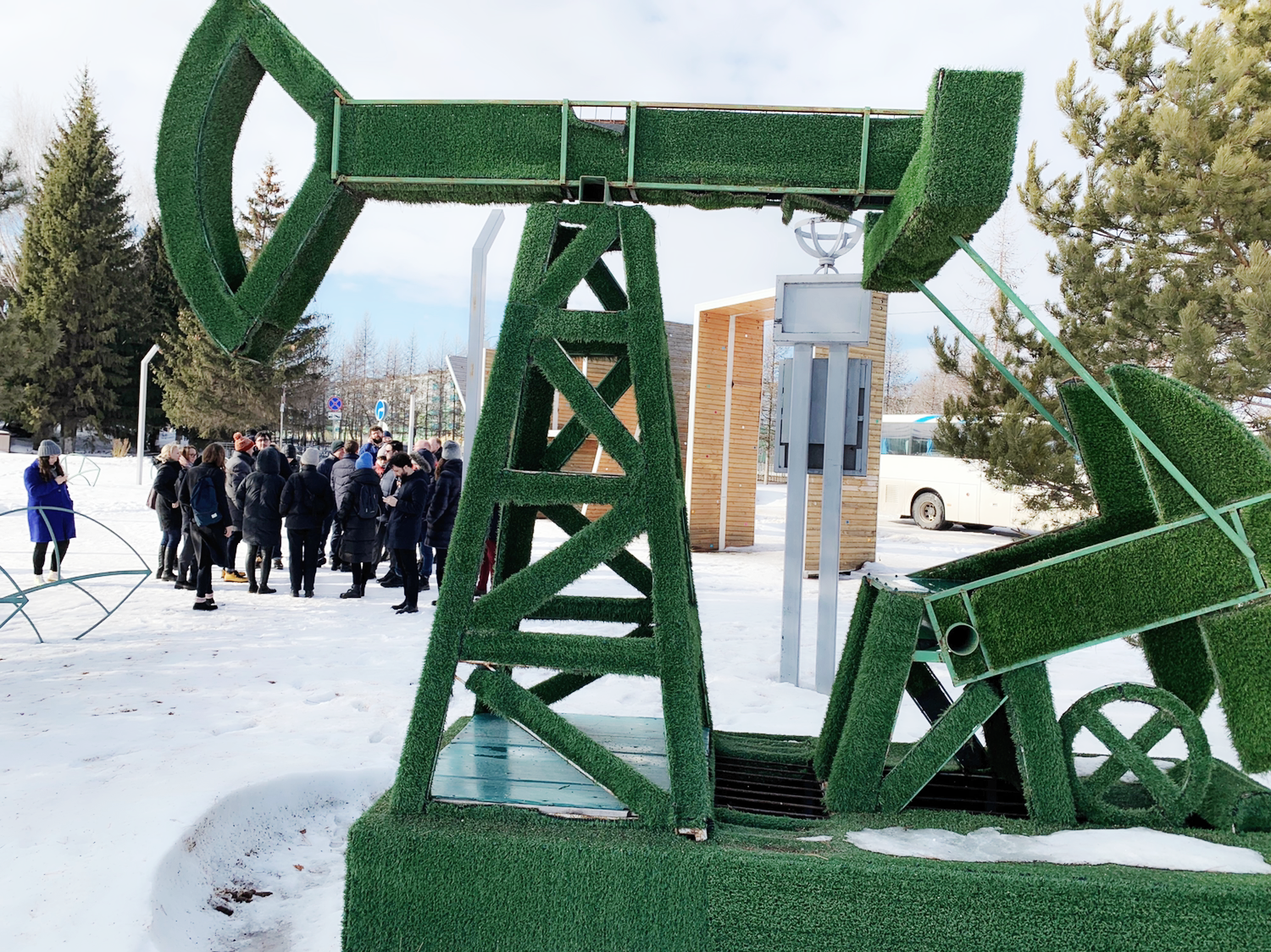 Today Almetyevsk held the second day of the orientation seminar, during which the finalists walked through the city center and visited key public spaces, many of which appeared recently, and also had an opportunity to meet with regional experts in the field of ecology and sports.
The day started with a fascinating excursion at the Museum of Local History of the city of Almetyevsk. The finalists learnt about the history of the city, studied the household items of Almetyevsk citizens of the XVIII-XIX-XX centuries. The finalists also had a unique opportunity to experience the national flavor of the Republic of Tatarstan, trying on the outfits of the peoples living on its territory.
During the whole day the finalists were accompanied by the chief architect of the city, Anton Sevastyanov. He showed the finalists the 'Zdoroviye' Park, the tourist and recreational area near the beach and a cascade of ponds.
The finalists were particularly interested in sports facilities: the 'Neftyanik' ice palace, where future hockey players are being trained, and the 'Miras' sports complex, equipped with all the latest technology.
At the end of the day, the finalists met with the representatives of the Department of Ecology and Nature Management, as well as the Sports Department.
The finalists have a little less than two months left to prepare competitive proposals, which they will have to defend before the expert jury on April 23.