14.03.2020
The Permanent Mission of the Republic of Tatarstan hosted a preliminary presentation of the finalists' projects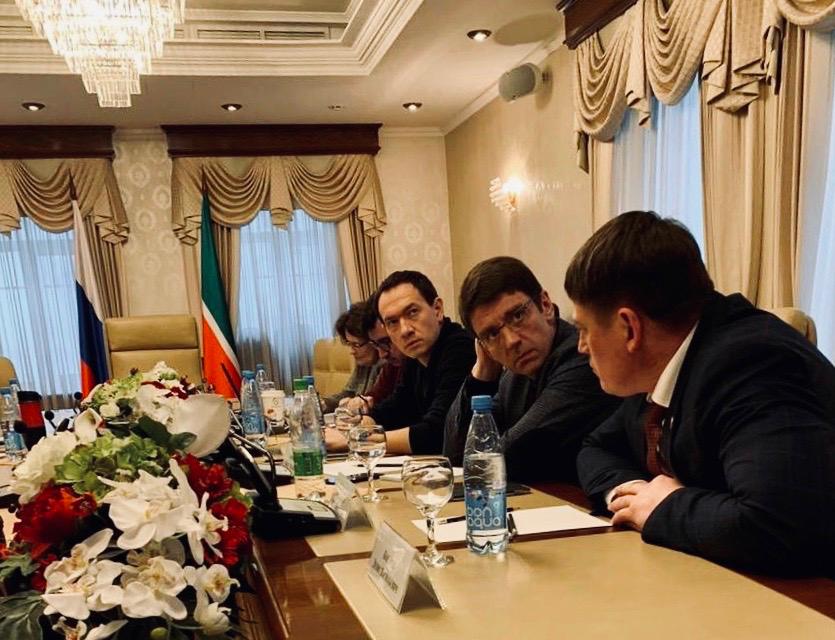 On March 14, 2020, the finalists of the Open International Competition for the development of a master plan for the Stepnoy Zay River Valley showed the representatives of the Administration of the city of Almetyevsk and PJSC TATNEFT named after V.D. Shashin the preliminary results of the work accomplished.
The event was held at the Permanent Mission of the Republic of Tatarstan in Moscow with the participation of Nikolai Glaskov, the Deputy General Director of PJSC TATNEFT for Capital Construction; Timur Nagumanov, the Head of the Almetyevsk Region; Marat Girfanov, the Head of the Executive Committee of the Almetyevsk Municipal District of the Republic of Tatarstan; Anton Sevastyanov, the Chief Architect of Almetyevsk; Sergei Georgievskii, Head of the Organizing Committee, CEO of the Agency for Strategic Development CENTER.
Representatives of the team finalists (consortia led by IND Architects, Obermayer Consult, IQ Studio) shared their ideas and their own vision of the future master plan for the city, presented the results of two months' worth of work and discussed its most crucial aspects.