13.03.2020
Genplan Institute of Moscow held a consultations for the finalists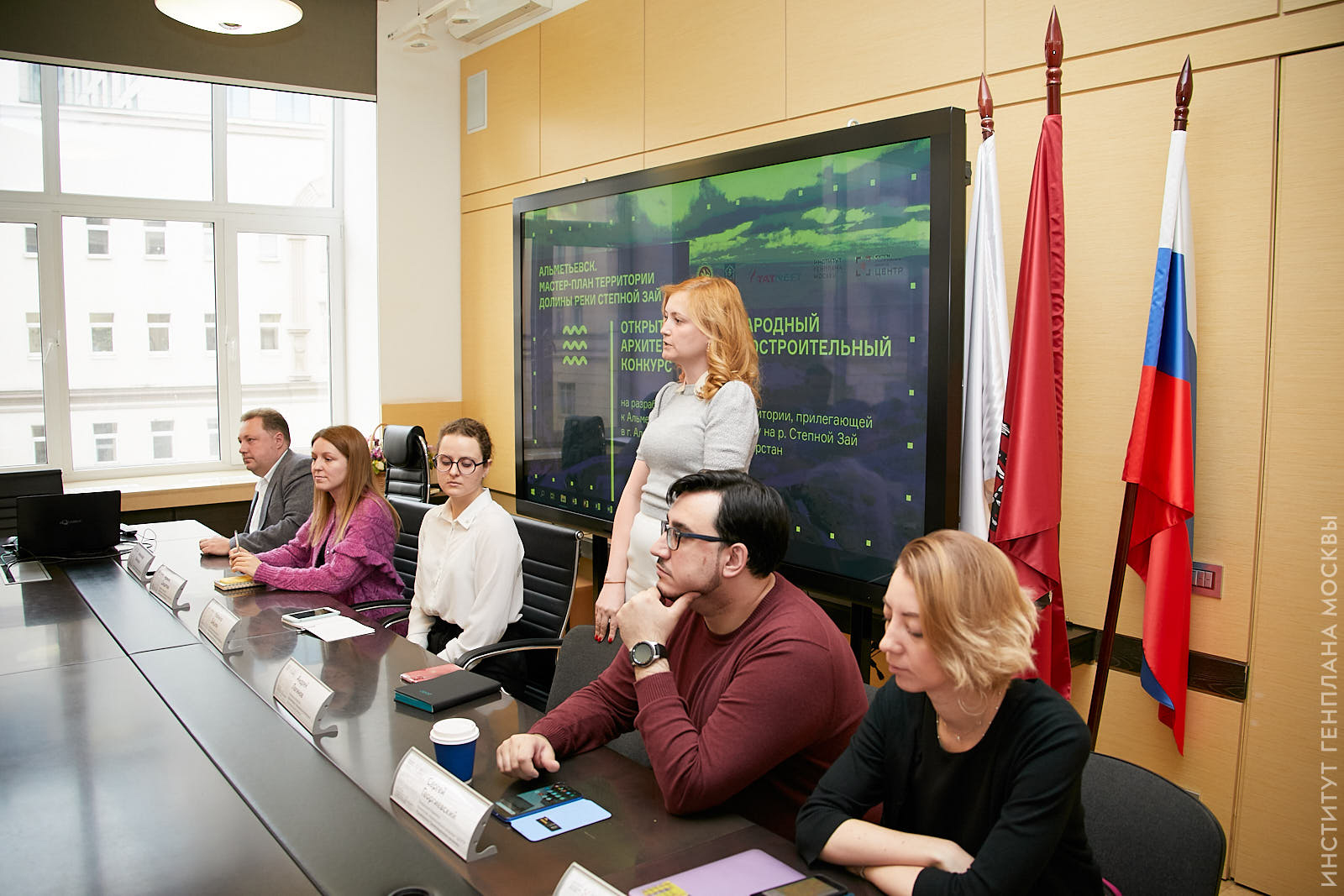 Today, on March 13, Genplan Institute of Moscow held a consultation for the finalists of the competition for the master plan of the Stepnoy Zay River Valley, dedicated to the prospects of the territory in accordance with the General Plan.
For more than 65 years, the research and design organization Institute of the General Plan of Moscow has been engaged in general planning of territories. Within the framework of today's event, its representatives discussed the prospects for the development of various aspects of the competitive territory with the finalists of the competition, including the development of engineering systems of the city, engineering support of recreational infrastructure facilities, urban development of the territories of the Stepnoy Zay River Valley.
One of the central topics was the transport infrastructure. Due to the high level of motorization of Almetyevsk, the project should take into account traffic flows and the development of the road network. The functional zoning of the city is also important.
The city has undeniable advantages, such as: forest areas, tributaries of small rivers, green public spaces. In addition, a fairly positive demographic forecast was announced at the consultation. Participants also discussed options for regulating the adverse environmental situation due to the oil-oriented production.
At the end, the finalists asked the representatives of the Institute all their questions and received the recommendations necessary for further work.