23.09.2020
Consortium led by OBERMAYER Consult LLC has won the competition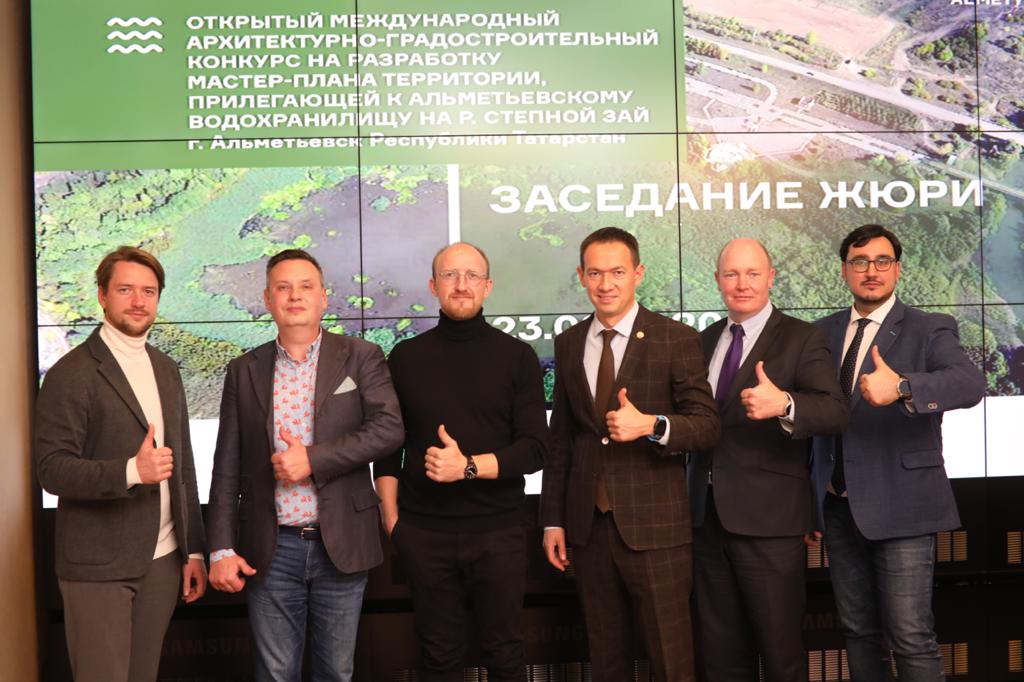 Today, September 23, 2020, Almetyevsk held the final jury meeting, where the finalists presented their projects. Experts reviewed all three concepts and chose the best project. The winner proved to be an international consortium led by OBERMAYER Consult LLC, which included Cushman & Wakefield (Moscow, Russia), OBERMEYER Planen und Beraten GmbH (Munich, Germany), GC Goroda (Moscow, Russia), ICES (Moscow, Russia).
Representatives of the finalist teams - consortium led by IND Architects LLC, OBERMAYER Consult LLC and IQ Studio LLC - presented the results of almost ten months of work in person. Experts evaluated the work of the finalists according to a number of criteria, which were based on the key principles of the development of an important territory for the city.
The key idea of the winning project is greening and intellectualization in the context of the development of the competitive territory, as a new format of attitude towards the environment. The competitive features of the project are the result of the synthesis of ideas from the interdisciplinary team of the consortium, social analytics, the tasks of the organizer of the competition, and the opinions of world rating agencies.
The economically beneficial greening of the environment is directly related to the intellectualization of society, which begins with educational programs for schoolchildren in Almetyevsk and develops in parallel with the life cycle of the park and territory. The popularization of the ideas of ecological thinking starts for schoolchildren at the Museum of the Future in lecture halls and projects for monitoring changes in the environment and life of animals, the flora of the park online. Further, the principles of environmental education will naturally continue in the Almetyevsk State Oil Institute in secondary specialized and higher education.
The second place in the competition by the results of the jury's voting was taken by a consortium led by IND Architects LLC (Moscow, Russia), which included:
Bureau B + B (Amsterdam, Netherlands)
JTP Studios (London, UK)
LLC "ARKHDESANT" (Kazan, Russia)
In third place according to the results of the jury meeting is the consortium led by IQ Studio LLC. Its participants included:
Graeme Massie Architects (Edinburgh, UK)
Adjoubei Scott WhitbyStudio (Moscow, Russia; London, UK)
AECOM (Edinburgh, UK)
Alphabet City (Moscow, Russia)