19.02.2020
During the first day of the orientation seminar the finalists visited the competition territory and met with the experts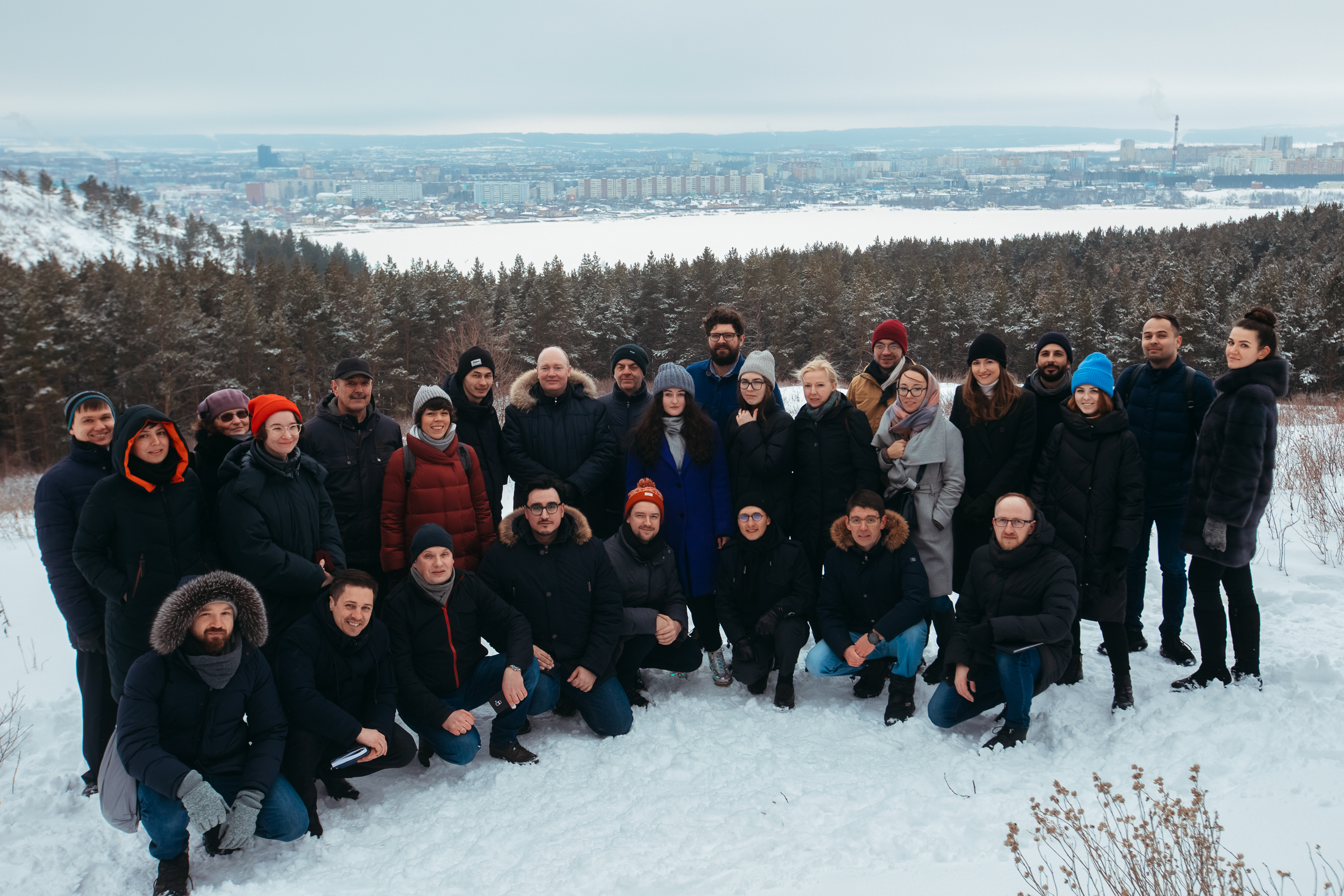 Today Almetyevsk hosted the first day of the orientation seminar for the competition finalists. The representatives of the consortia spent the whole day in the competition area, visiting the key objects which they are going to work with.
The "working day" of the representatives of the finalists started their day with a welcoming speech by the head of the Almetyevsk municipal district Timur Nagumanov, international competition curator Guy Eames and the head of the Organizing Committee of the competition Sergei Georgievskii.
The first place to visit was the equestrian center, after which the finalists went to the 'Snezhinka' sports complex. The head of the Expert Council of the competition, Marat Girfanov, told the finalists about the features of the complex, its fundamental importance for the citizens and showed the most picturesque places with a view of the city.
The program also included the visit to important objects, the creation of which was initiated by PJSC Tatneft. The chief architect of Almetyevsk, a member of the jury of the competition Anton Sevastyanov, spoke about the construction of the campus of the "Research and Training Center" for the future Higher Petroleum School. The finalists examined the main oil production facilities and made a memorable photo near the headquarters of PJSC Tatneft, the initiator of the competition.
The last event of the busy program was a discussion of the prospects for the development of the competitive territory, in which the representatives of PJSC TATNEFT and the Almetyevsk Administration took part. The finalists asked all questions of their interest and received expert comments from the jury members and representatives of the competition Organizing Committee.
Tomorrow the finalists are to have an excursion around Almetyevsk, which will include a visit to the Museum of Local Lore, a cascade of ponds, a city park, inspection of street art, as well as a the meeting with the representatives of the Department of Ecology and Nature Management, Almetyevsk Forestry and the Sports Department.